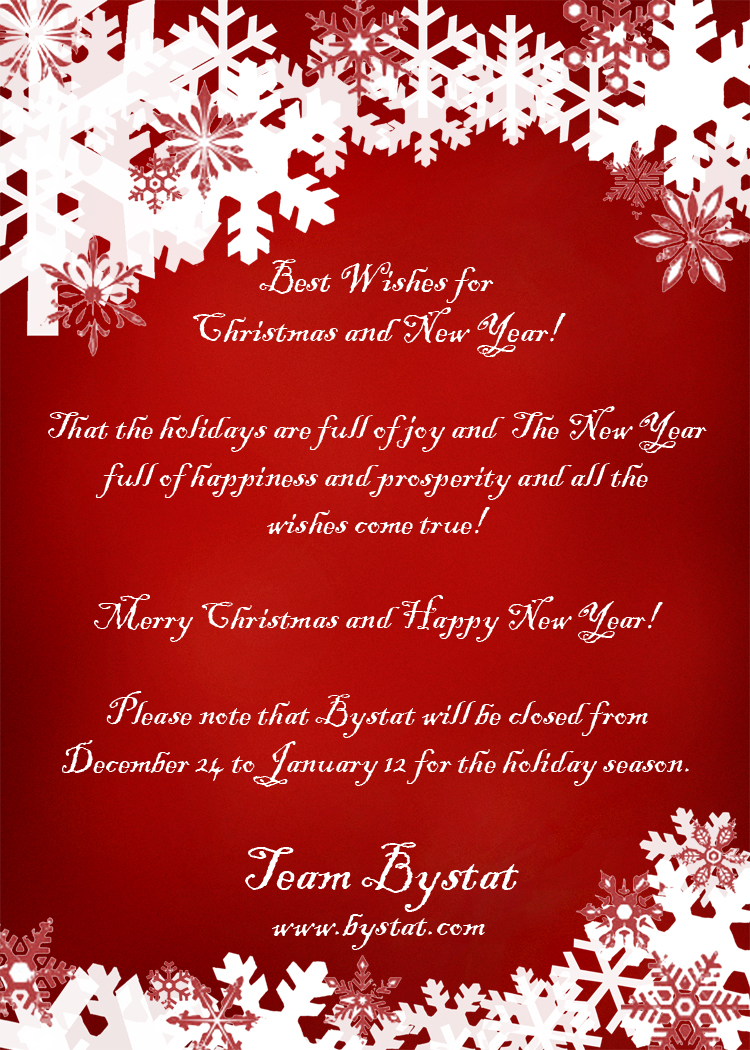 Bystat wishes you a Merry Christmas and Happy New Year!

Please note that Bystat will be closed from December 24 to January 12 for the holiday season.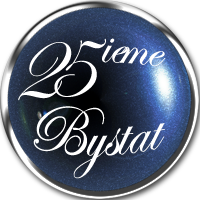 Bystat celebrate his 25th anniversary

An important step in a compagny's life.
New Standard for your ESD Garment

A new standard AINSI/ESD STM2.1-2008 was in stage of final approval. After reception of different comments from the industry, they has been placed back to WIP (Work In Process) stage for respond to that comments or modify element in the document.