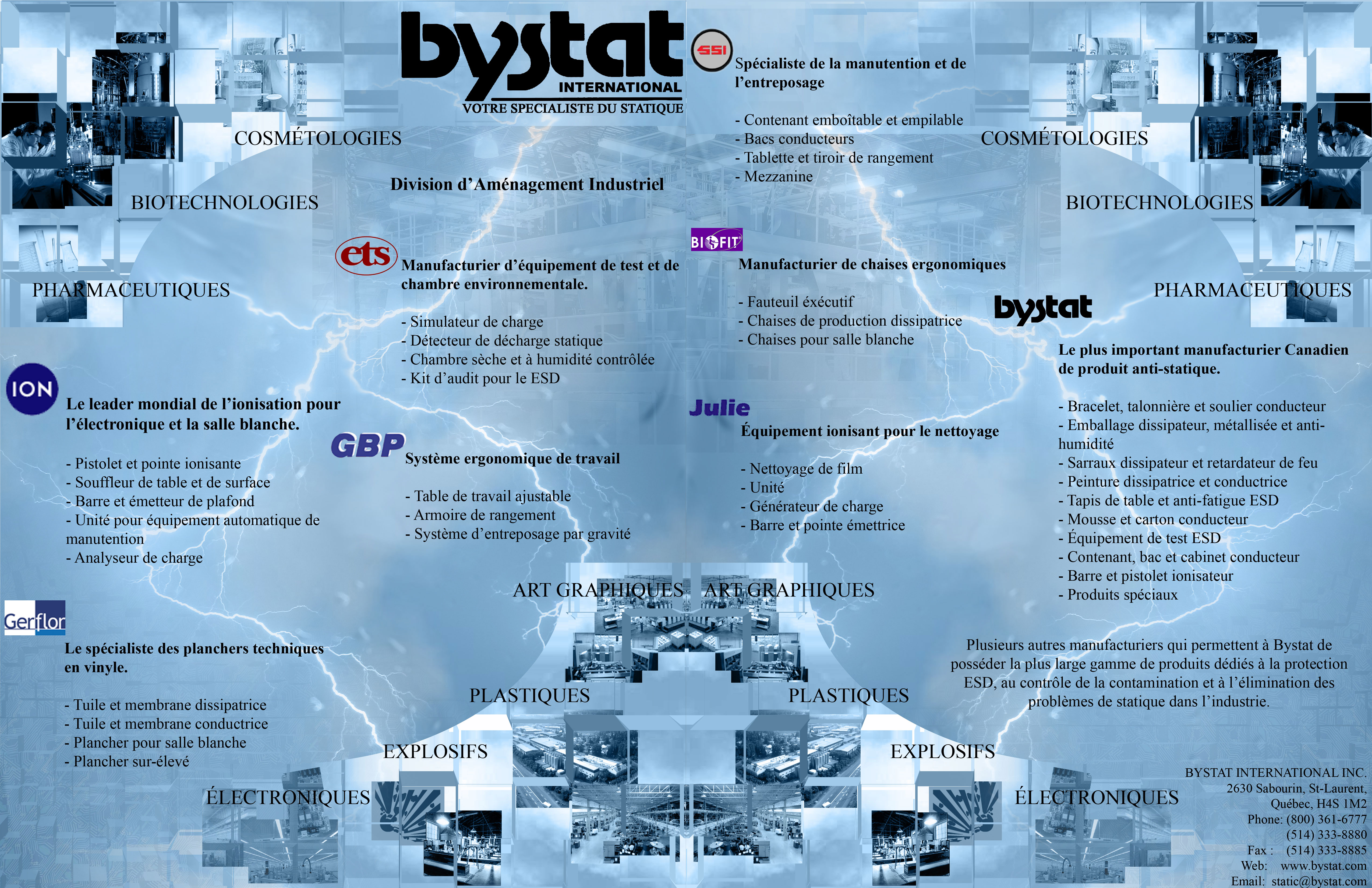 Industrial Facilities Division
Our Industrial Division is able to solve your problems involved in the installation of your control rooms, laboratory, clean room and production zone. Our floor coverings, our work stations and our range of ionizer are essential components in the realization of your construction projects.
Our Industrial Division covers all the types of problems of static encountered in the markets: industrial, life sciences and military.
Bystat works in close cooperation with several partners to offer a wide range of products.
Consult Industrial Facilities Division (in french only).