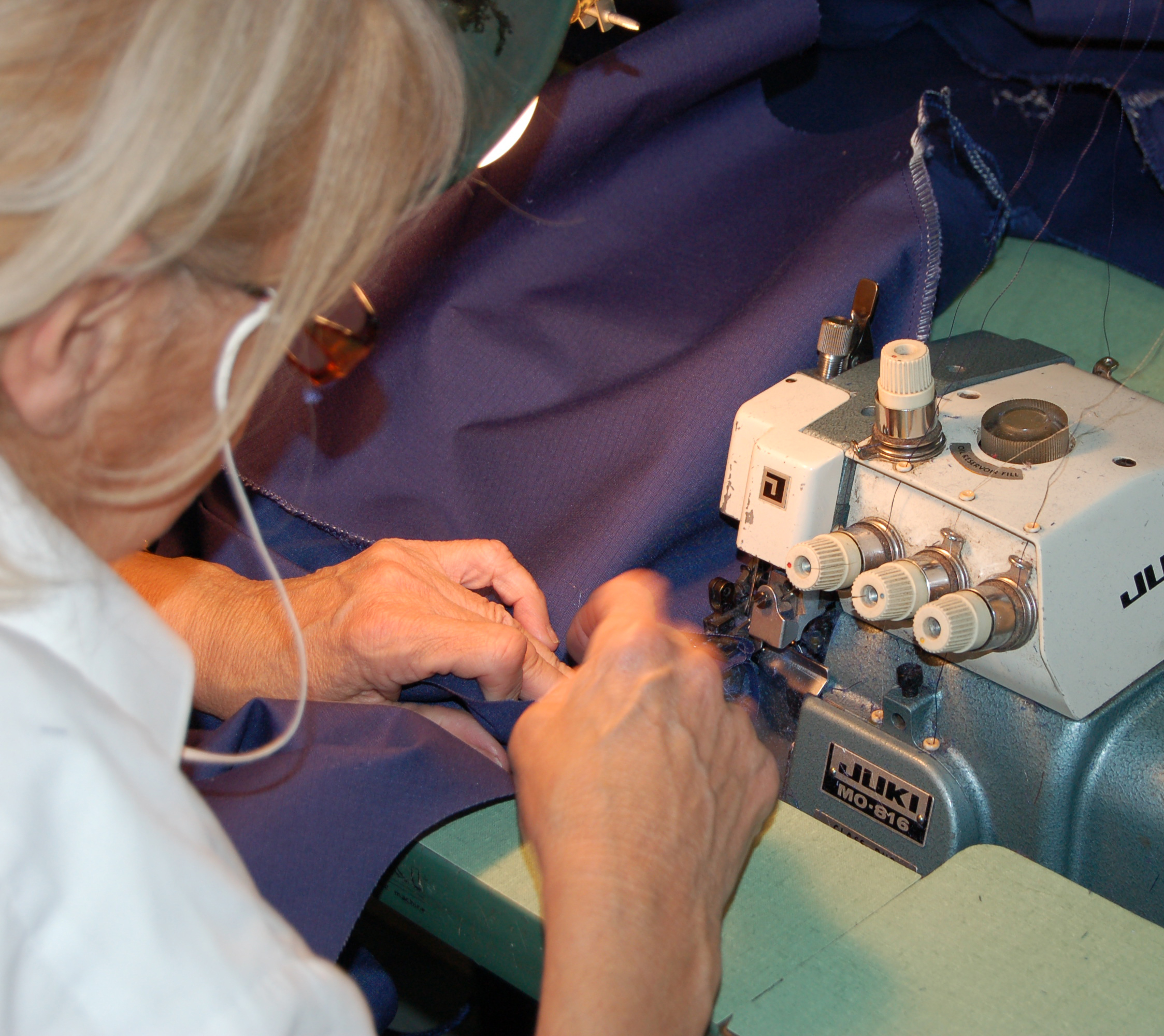 Bystat manufactures an important part of its product range.
Since the beginnings, we ensured ourselves to control our chain of provisioning. We worked to develop matters (materials, films, resins, etc) which met our standards of quality. From these raw materials, we create and manufacture many products. We work to produce products of quality and to offer a flexibility to meet the time frame and the specific needs of our customers.
Our offer of service grew by the addition of quality subcontractors and partners with Bystat.
Here a guided visit of our production capacity:
DEPARTMENT OF SEAM

Our department of seam makes our labcoats, our heel grounders, our wrist straps and several other products.
DEPARTMENT OF CUT

At the cut, we can produce your carpets with dimension wished, cut material, gone up a kit of packing foam and manufacture separators and other products in conductive sheeting.
DEPARTMENT OF IMPREGNATION

Our chain of impregnation enables us to manufacture our conductive foams of various densities and our paperboards.
DEPARTMENT OF ASSEMBLY

The assembly of our apparatuses of test and measurements are carried out in our factory. everal special assemblies, joining, packing are produced in our workshops.
DEPARTMENT OF CALENDERING AND ROLLING

We produce conductive, dissipative and isolating rubber carpets for various applications. Our capacity of rolling by thermo fusion offers many possibilities mainly with conductive expanded polypropylene.