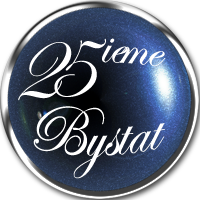 Bystat celebrate his 25th anniversary

A special salute to all our partners

Bystat International, one of the first Canadians companies specialized in static control celebrate his 25th anniversary this year.

We take the opportunity to say thank to you, our partners and friends, for your support thru all those years. Your collaboration and your support gave us the opportunity to become a leader in the ESD control market.

Our expertise and our products lines have been multiplied since our first step. In this year of celebration we are preparing a few innovations which included a brand new web site. Actually we are ready to release our new line card. With this one you will have the capability to see in a blink our main products families. So, you will be able to see the diversity of the solutions that Bystat offer to solve your static problem.

You will be able to realize that we can fulfill all your needs regarding any problems related to ESD: starting from conductive floor to ionized ceiling passing thru handling products and electronics components all the way to personnel protections.

Our products produce and design by Bystat and our broad assortments of products from international recognized manufacturers aimed us like one of the companies which have one of the best selections of ESD products.

We also have the capability to conceive tailor made products and we can offer a broad program of formation and audit to support our customers. So we can say; Bystat is the solution for anti-static products.

While waiting the launching of our new web site we hope that our new line card will be helpful to you and will help us to serve you better than ever.

My best greetings and my sincere thanks.

Réjean Dion
President